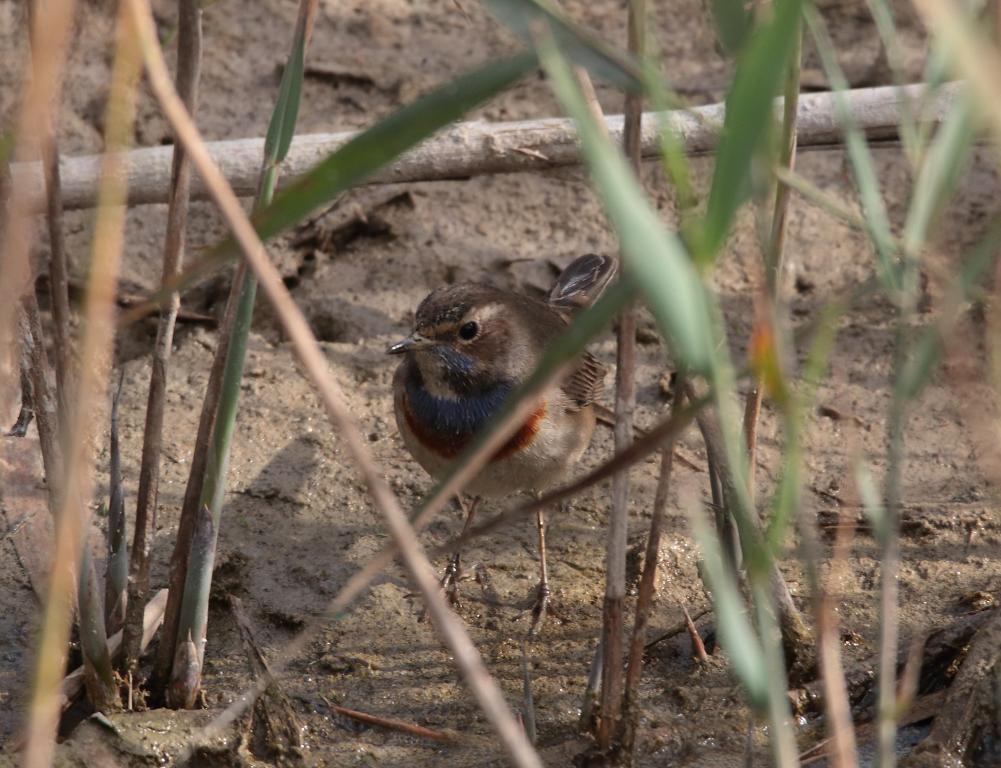 An overlook birding paradise
Valencia Region has been unnoticed as a birding destination for many years. Nowadays is becoming the popular new birding and wildlife destination in Western Europe, thanks to the promotion of this hidden
corner of Spain.

The coastal wetlands are a must to visit, specially during migration time when it is possible to watch over 80 species in a single day. From South to North, we find the Salt Pans of Santa Pola, an interesting spot to watch Slender-billed and Audouin's gull, and thousands of Greater Flamingo. Besides, four species of terns breed regularly in the reserve: Sandwich, Little, Common and Whiskered. In Autumn and Winter, Osprey, Spoonbill and large numbers of waders can be observed. From the coast, it is possible to witness large numbers of Balearic, Cory's and Mediterranean Shearwaters.

Not far from there, we find EL HONDO DE ELCHE Natural Park where a group of the rare Spotted eagles winters every year. Besides, it is one of the best areas in Europe to find the endangered Marbled and
White-headed Ducks. During the breeding season Rollers, Montagu's Harrier, Purple Heron and Little Bittern are regular seen.

In the border between Valencia and Alicante provinces, we find la MARJAL DE PEGO-OLIVA (Pego  Marshes). The area holds the second largest population of Moustached Warbler in Spain and an abundant population of Savi's Warblers. Other interesting breeding species are Collared Pratincole, Squacco Heron and Glossy Ibis. In the spring of 2019, four Ospreys chick were brought to the marshes to start a reintroduction programme, so hopefully they will breed again in few years. In July and August, Eleonora's Falcons are attracted to Pego Marshes for its richness of dragonflies, with records up to 5 birds together.

In the Valencia province, we find the popular ALBUFERA, one of the largest wetlands in Spain. This baste area of 21000 ha attract many rarities and uncommon birds every year, particularly waders, gulls and terns. The green filters which are designed to clean the water from the lake, are managed to time the water levels with the migration. Therefore, they are fantastic place to visit. In addition, the Albufera and near marshes receive every year the visit of Elegant terns, an American specie which has been breeding in the area for some years. Thus, Valencia holds the only confirmed breeding pair of Elegant terns in the Palearctic.

The South of Alicante is semi-desertic habitat and here is where we find the scarce Trumpeter finch. This area is also interesting to look for Rock Bunting, Black and Black-eared Wheatear, Crag Martin, Blue rock Thrush, Bee-eaters and Iberian Green Woodpecker. If we move a bit inland, the Alcoi mountains will give us the chance to see raptors such as the Bonelli's Eagle, Griffon Vulture, Golden Eagle and Goshawk.

A bit farther West, near the border with Albacete province we find the steppes which are really a good place for observing many steppe species such as Great and Little Bustard, Calandra, Short and Lesser-short toed Lark, and Black-bellied Sandgrouse. In winter, Hen Harrier, Red Kite, Golden Plover and the rare Ferruginous Duck are frequently recorded. Moreover, the sightings of Spanish Imperial Eagle are frequent, so it will be sooner than later they will breed in the region. Another bird that many birders hope to see is the Dupont's Lark and this can be also seen in Valencia Region.

In the mountains of Castellón has been introduce the majestic Lammergeier. In the same area, we find other mountain specialists like the Rufous-tailed Rock thrush, Tawny Pipit and Ortolan Bunting.

Finally, but not less important, Valencia Region holds three different airports (Alicante, Valencia and Castellón), a fantastic network of roads and good accommodation which will make your birding trip
unforgettable!

All in all, the wide variety of habitats and therefore birds species found in Valencia Region makes the Region worth to visit.
Author: Pau Lucio, Birdwatching Spain